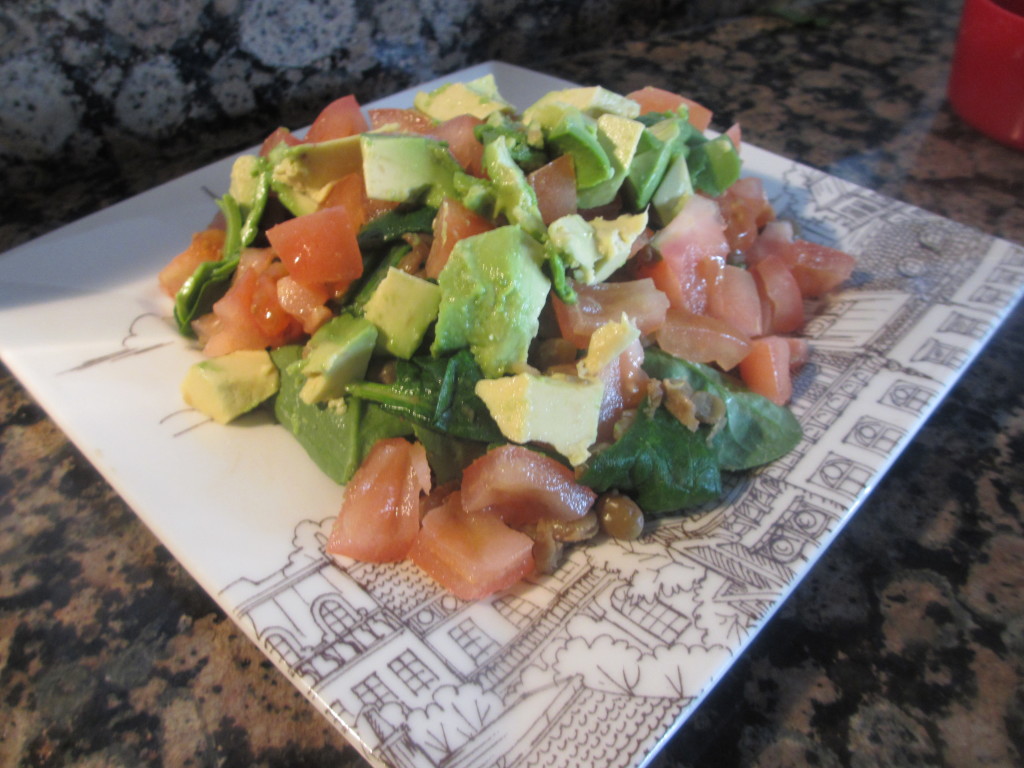 The weather has been absolutely wonderful this past week –sunshine every day, beautiful breezes, flowers blooming. Spring is finally here! This warm weather leaves me craving light meals, citrus, and lots of fresh vegetables. Since I will be at home most of the summer, I am also trying to be resourceful by using up items in my pantry. Less stuff to eventually move around, right? For dinner a few nights ago, I settled on making a light lentil salad. The greatest thing about lentils is that once you have the cooked lentils, you can add just about anything you want. Eat them warm, cold, spicy, with veggies, without. Be creative!
Ingredients
1 cup green lentils
3 cups water or stock (also depends on the type of lentil you're using!)
1/2 onion, finely diced
1 tomato, chopped
1 cup spinach, chopped
1/2 avocado, cubed
2 tsp mustard
2 tbs lemon
salt and pepper to taste
Directions
Heat about 1 tbs of oil in a pot. Add the chopped onions. Cook the onions on medium to high heat for about 5 minutes, or until the onions are tender. Add the lentils, stir, and add 3 cups of water or stock.
Once the water is gone, remove the lentils from heat. (try a few lentils, if they are still tough, add more water and continue to cook. How long the lentils take to cook really depends on the type and brand.)
In a small bowl, mix the lemon and mustard. Add salt and pepper to taste.
Once the lentils are done cooking, mix with spinach, tomatoes, avocados, and lemon-mustard dressing. Top with cheese or any other vegetables. Bon appétit!